On Friday 1st July 2016, Dr. Akemi Ashida was invited to give a seminar on school finance review in the Asia-Pacific Region, focusing on three countries: Cambodia, Lao PDR and Viet Nam. Dr. Ashida is currently a Programme Officer in the Section of Inclusive Quality for Education at UNESCO Asia and Pacific Regional Bureau for Education (UNESCO Bangkok). The seminar took place in the main conference room in Kobe University's Graduate School of International Cooperation Studies (GSICS).
As well-known among scholars, the Education 2030 agenda has been launched at the World Education Forum on May 19-22, 2015 in Incheon, Republic of Korea, which is captured in the Sustainable Development Goal 4 and its corresponding targets. Basic education continues to be central among the education targets, which states "By 2030, to ensure all girls' and boys' complete free, equitable and quality primary and secondary education leading to relevant and effective learning outcomes." Enabling financing strategies, sustained, innovative and well-targeted financing as well as efficient implementation arrangements will be the key to achieving the Education 2030 targets.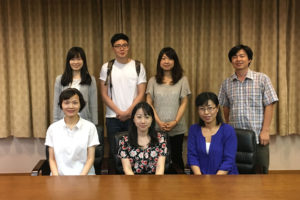 In that context, UNESCO Bangkok initiated a regional study on Ensuring Adequate, Efficient and Equitable Finance in Schools in the Asia-Pacific Region. The research was undertaken in 10 countries in the region under both separate and collaborative auspices of the UNESCO Country Office and Kobe University. One of the three components of the overall study was the findings of the MEXT/UNESCO Project on "Education Finance and Administration in Cambodia, Lao PDR and Viet Nam", which was led by Professor Keiichi Ogawa and the UNESCO education specialists including Dr. Ashida. Dr. Ashida focused on the case of Cambodia where she led the study in her presentation.
With the definition of school finance as the mobilization, allocation and management of school resources at school level, the seminar was aimed to share ASEAN country experiences on school finance implementation and to show what works/ does not work in these countries by covering the achievements and challenges of school finance in the three countries. Dr. Ashida also provided a clear demonstration on policy system and implementation of school finance in each country.
Moreover, Dr. Ashida shared her study and career path to obtain a position in an international organization like UNESCO since so many participants including graduate students expressed their interest in working for international organizations. Therefore, the seminar conducted by Dr. Ashida was not only academically informative but it was also engaging to the students for their better preparation for the future career in the area of international educational development. The Q&A section therefore was very interactive. Dr. Akemi Ashida is an alumnus of Ogawa seminar, and she obtained her master and doctoral degrees from Kobe University.
Authored by Nguyen Thi Thanh Huyen
Doctoral Student
Related link:
http://www.kobe-u.ac.jp/en/NEWS/event/2016_07_01_01.html
http://www.unescobkk.org/
Category:
Related Seminars